Clinical Bodywork
Clinical bodywork incorporates structural bodywork, visceral manipulation, and cranial structural integration to address and correct the root cause of pain, mobility restrictions, postural issues, and more. It releases bound soft tissue that causes muscle constriction, often leading to pain and postural issues. Visceral manipulation gently seeks out restrictions in movement within the organs, or viscera, and manipulates them to restore optimal function. Cranial structural integration utilizes a manual mechanism to align the cranial structures and restore ideal function throughout the body.
Benefits of Clinical Bodywork:
Low Back and Neck Pain
Pelvic Floor Issues
Post Surgical Issues
Digestion
Soft Tissue Pain
Knee Pain
Shoulder Pain
Mobility
Forward Head Posture
Chronic Dysfunction
TMJ Dysfunction
Red Light Therapy
Red Light Therapy utilizes near and far infrared waves to improve cellular function, promote healing, and provide many aesthetic benefits. It is entirely safe, natural, and has no negative health implications. Tom incorporates red light therapy as a part of clinical massage as well as in independent sessions.
Benefits of Red Light Therapy
Improves skin clarity, tone, and texture
Stimulates production of collagen and elastin
Diminishes freckles, age spots, and acne
Reduces fine lines, wrinkles, and puffy eyes
Fades scars and stretch marks
Speeds wound healing
Reduces Inflammation
Increases thyroid function
Aids in muscle recovery and enhances athletic performance
Fat loss and Bone health
Hormone Regulation
Tom Archer
Tom is a clinical bodyworker who focuses on osteopathic techniques such as visceral manipulation, lymphatic drainage therapy, craniosomatic therapy and structural balancing. His techniques tackle a range of complex pain issues and dysfunction. Tom is a father of 2, husband and veteran.
Clinical Body Work Pricing:
*It is recommended that your first session be 90 min.
15 minute assessment: Free
60 minute session: $90
90 minute session: $125
2 hour session: $165
2.5 hour session: $200
3 hour session: $240
Red Light Therapy Pricing:
20 min: $30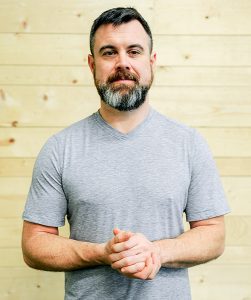 Clinical Bodywork Hours:
Monday-Friday 8:00 Am – 7:00 PM
*all forms of payment accepted
*All appointment cancellations be made with a 24 hour notice to avoid paying the full price of the service
If you have questions about Tom's practice or wonder if this therapy is something that can help your situation email him at:  tom@fullbodyfunction.com. You can also find before and after pictures on instagram @bodyworkerTom and check out his personal site at fullbodyfunction.com