Massage Therapy
Massage is one of the oldest healing arts: Chinese records dating back 3,000 years document its use; the ancient Hindus, Persians and Egyptians applied forms of massage for many ailments; and Hippocrates wrote papers recommending the use of rubbing and friction for joint and circulatory problems. Today, the benefits of massage are varied and far-reaching. As an accepted part of many physical rehabilitation programs, massage therapy has also proven beneficial for many chronic conditions, including low back pain, arthritis, bursitis, fatigue, high blood pressure, diabetes, immunity suppression, infertility, smoking cessation, depression, and more. And, as many millions will attest, massage also helps relieve the stress and tension of everyday living that can lead to disease and illness.
Benefits of Massage Therapy:
Decreased anxiety
Enhanced sleep quality
Greater energy
Improved concentration
Increased circulation
Improved Posture
Improved Flexibility and Range of Motion
Pain Relief
Improves Recovery Time From Body Stress and Injuries
Stronger Immune System
Healthier Skin
Increased Happiness
Healthier Digestion
Improved Quality of Sleep
Massage Therapist
Andrea Moss Autry has spent her entire career working in the medical field. Coming from a family of healers in both the alternative and traditional realm, she began interacting with patients and members of the medical community at an early age.  This exposure helped her understand the importance of the mind-body connection in relation to overall health.  She uses this connection to help clients discover their innate healing potential. She is a Licensed Massage Therapist, Certified Clinical Hypnotherapist and Reiki Master.
Services:
Therapeutic Massage
$85 per 60 min
$128 per 90 min
$170 per 120 min
Signature Relaxation Massage
$179 per 1.5hr session
Hypnosis:
$95 per 1hr session
Reiki
$65 per 45min session
Quantum Healing Hypnotherapy (QHHT: Dolores Cannon's past life regression method)
$295 per 1-2.5hr session
Constitutional Hydrotherapy
$65 per 1 hr session
Mixed Modality Sessions
$95 custom- 75 min
*all forms of payment accepted
*24 hour cancellation policy/$25 no show fee
For more information and descriptions of these modalities, please visit Andrea's website: www.healthylivinghypnosisandmassage.com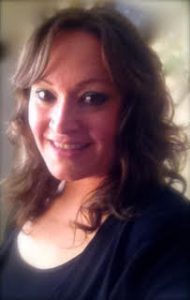 Massage Services Hours:
Monday: 11:00a-4:00p and 6:00p-7:00p
Tuesday: 11:00a-4:00p
Wednesday: 11:00a-2:00p and 4:00p-7:00p
Thursday: 11:00a-2:00p
Friday: 11:00a-4:00p
Saturday: By appointment only