Chicken Wings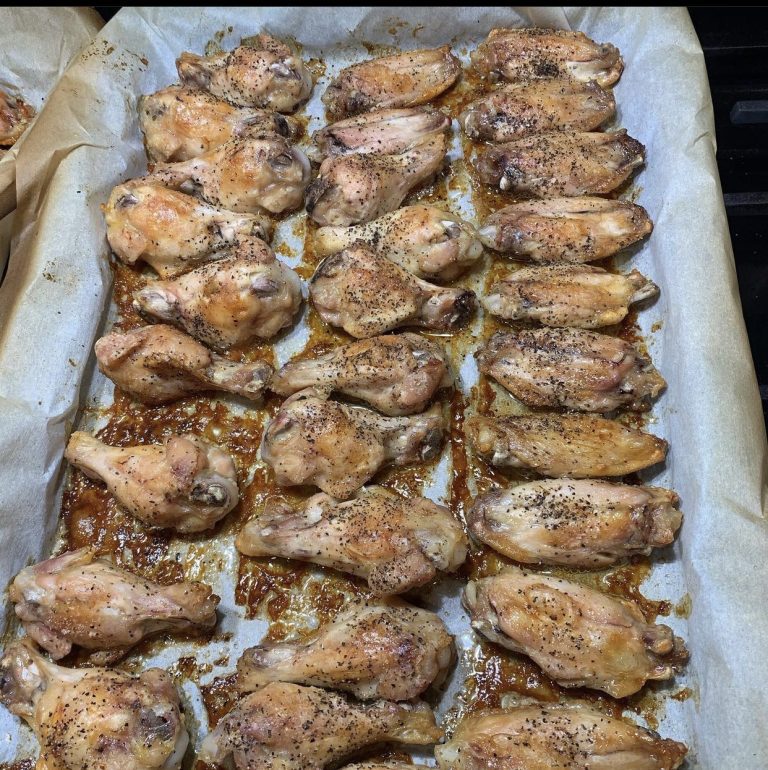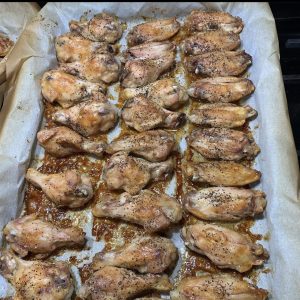 Chicken Wings
Chicken wings are easy and can be made allergy free very easily! These are a staple for any party.
Ingredients
12

chicken wings

Organic chicken wings can be found at Harris Teeter (Smart Chicken brand) and Costco (Kirkland brand).
Instructions
Place parchment paper on a bakingsheet. Place chicken wings on the pan and add salt and pepper.

Remove from the oven to flip thewings and add more salt and pepper on the other side.

Bake for 20 more minutes or untildesired crispiness.
Notes
These wings are nightshade free. If you want to add hot sauce, some good options are Tessamae Buffalo Sauce or Williamson Bros Hot Sauce. If you prefer a sweeter, more teriaki type flavor you can add coconut aminos to the wings before baking.